Ear Treatment in Reisterstown
Caring for a pet requires treatment when problems occur. In some cases, a dog or cat develops an ear infection or related health problems. When you visit a veterinary professional about a problem with a pet's behavior or health, you may discover a problem with an animal's ears. Fortunately, a professional at TLC for Pets offers ear treatment in Reisterstown to help a pet recover from health concerns.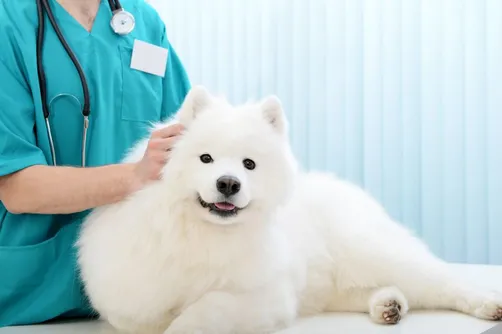 Potential Ear Problems for Pets
The problems impacting a pet's ears depend on the situation and animal. Generally, pets show signs of an ear infection or a related ear problem. By recognizing the potential signs of a problem, you obtain appropriate veterinary care for your pet.
Common signs of an ear infection or related health problem include:
Swelling
Redness around the ears
Odors from the ears
Discharge from the ears
Problems with balance
Odd behaviors, like excessive scratching
Loss of hearing
Any time you notice odd behaviors, scratching or redness, consider treatment solutions from a veterinary professional. It may suggest an ear infection or a similar problem with a pet's ears. Early treatment reduces the risk of hearing loss and allows you to help a pet recover from potential concerns.
Ear Treatment at TLC for Pets in Reisterstown
Ear treatment solutions at our animal hospital depend on your situation and the pet. At TLC for Pets, we evaluate the needs of the animal before recommending any treatments or options. When you bring a pet for ear related treatments, we clean the ears using professional strategies and tools. Depending on the situation, we may diagnose an infection or other problems with your pet's ears.
Generally, we use medications to help reduce inflammation and heal the infection in your pet's ears. The exact medication we recommend for your pet depends on the underlying cause of the infection. In most cases, we use an oral medication or a topical medication to kill the virus or bacteria causing the ear infection.
When to Visit Our Animal Hospital
Visiting our animal hospital in Reisterstown depends on the needs of your pet. At our clinic, we recommend a visit if you notice odd behaviors, smells or swelling. You may also want to consider treatment when your pet shows signs of pain or discomfort to avoid complications with your pet's health.
Any time you suspect a serious health concern, visit our veterinary professional in Reisterstown. You may also visit our animal hospital on a yearly basis for a basic exam and evaluation. The yearly exam identifies potential problems with your pet's health as well as solutions to prevent concerns as your pet ages or engages in different activities.
Animals require care and proper treatment to prevent health problems and encourage an active lifestyle. When your pet shows signs of a health concern, pet owners want to address the problem at an early stage. To learn more about keeping your pets healthy in different situations or to set up an appointment with a veterinarian at TLC for Pets, contact us today at (410) 833-1717.