About TLC for Pets Veterinary Hospital, Your Reisterstown Veterinarian
TLC for Pets Veterinary Hospital provides comprehensive care for pets. We've served the community of Baltimore since 1996 and we're committed to providing ongoing care for any need your pet may have. When you bring your pet in to see us, you can expect comprehensive care from a team that's truly dedicated to providing your pet with the best level of care possible. We treat your pets like family. Put your trust in your Reisterstown veterinarian.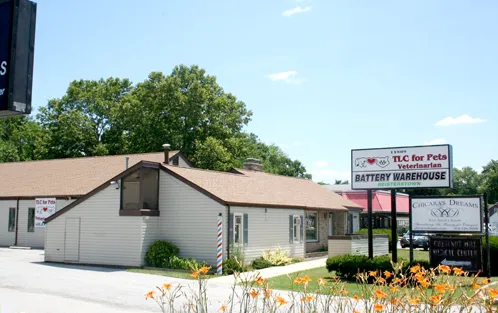 Get to Know Your Veterinary Hospital
When your pet needs care, you need a reliable, experienced veterinary hospital to turn to. You can expect to find that at TLC for Pets Veterinary Hospital. We have the best-trained staff available. Each member is very committed to your pet's health and wellness. We maintain an up-to-date facility with modern technology and equipment. We aim to use only trusted and proven methods for caring for your pet. Expect us to be there for emergencies, urgent needs, and ongoing care.
Get to Know Your Veterinarian
Our team is ready to help you. Dr. Mitchell Lucas is our full-time vet and the founder of our company. He graduated from the University of Tennessee.
Dr. Joy Goode is here part-time. She has over 25 years of experience and has been a long-time part of our facility.
We have other vets from time to time including Dr. Susan DeLeon.
You'll also get to meet our vet technician and assistant team. Our long-term clients know Steph, Becca, Jasmine, Lynn, Kristen, Donna, and Vickie. More recent additions include Tracy, Sarah T, Rebekah, Jasmine M, and Keri.
Sarah is also available. She's our on-site groomer. She is heavily booked but may be able to meet your pet's needs.
Comprehensive Veterinarian Services
We offer complete vet services in our offices. When you bring your pet in to see us, we'll provide a full examination to determine what type of care – if any – your pet needs. We can run all exams, tests, and procedures in our offices. This can help to speed up the are your pet gets. Among the services we offer in our office are the following:
Puppy and kitten care including wellness exams
Senior pet care
Pain management
Behavioral medicine
Laser pain therapy
Ear treatment
Dermatology services
Cancer care
Ophthalmology
Internal medicine
Orthopedics
Emergency medicine
Dental care
Surgical procedures
We work with most types of pets including dogs and cats. We also work with exotic animals such as ferrets, rabbits, rodents, and reptiles. If your pet needs medical care, contact our offices for an appointment. We're happy to help with most types of animals.
Right at Home Feeling with Your Vet
When you visit your vet, you'll work one-on-one with our team to ensure your pet's best possible health and wellbeing. We make our offices as comfortable as possible for your pet's needs. You can expect us to provide the best care in a relaxing exam room. We've taken every step possible to ensure your animal is always treated in the best manner possible using the most up-to-date technology and procedures. You can count on us to help your pet in any way possible.
Schedule an Appointment with TLC for Pets Veterinary Hospital Today
Call TLC for Pets Veterinary Hospital today for an appointment for your pet. We strive to provide personalized and quality of care to your pet. We use top-notch technology and true compassion to provide exceptional care. Call us today to schedule an appointment for your animal's needs: (410) 833-1717.