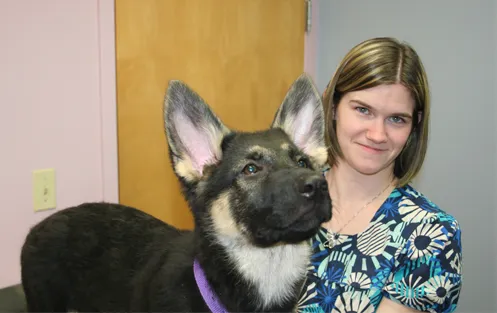 New for 2023
We are expanding Dr. Goode's role and opening up additional appointment and procedure times to meet your pet's needs faster. In addition to our weekday and Sunday appointments, Saturday appointments are sometimes available as well.
November 2013
We wanted to share an article with you about how to keep your pet safe over the holidays:
"Keeping Your Pet Safe This Holiday Season"
Be careful about how your pet celebrates holidays. Almost every year we see at least one dog who got sick from eating too much Thanksgiving turkey. Watch out for these:
Seasonal plants and flower arrangements. Some plants can be quite toxic, but that does not stop cats and dogs from chewing. Watch out for poinsettias and lilies. Get information about any plants in the home. Look it up before your pet licks it up.
Wrapping paper and ribbons. Be aware of what your pet might chew before you leave items unattended.
Candy. Chocolate gets most of the media attention, but xylitol found in sugar-free gums and hard candies can be more dangerous.
Pet treats. Just because it is sold for a cat or dog does not mean that it is good for your pet. Avoid chicken jerky treats and chew hooves, as well as any non-edible toy that your pet may try to eat.
If you have any questions about the safety of your pet, feel free to give us a call! 410-833-1717
---
Also, check out this article that explores the benefits of laser therapy for pets:
"Pain Relief Through Laser Therapy"
When Dr. Lucas first held the laser probe over a dog's hips, it seemed too much like science fiction or quackery to be quality medicine. "It just feels so different than giving medication, manipulating an area, or even applying a hot or cold compress."
Apparently, it can feel quite different to the pet as well… better! A few days after the first TLC for Pets trials over two years ago, one owner reported a dramatically improved dog. This mixed terrier had frequent collapsing episodes and likely pain-related aggression for a long time. After one treatment, the dog stopped collapsing and started licking the owner again.
Since then, we have used the laser for relief of chronic back and hip pain with good results. We have used it for ear hematomas (fluid filling of the ear flap), in multiple cases avoiding a patient needing to undergo surgery.
Not all responses are so dramatic. Many dogs with hip and back pain are likely to need 6 to 10 treatments before achieving good results. Cats often show more subtle pain symptoms and may show more subtle responses as well. Of course medical treatments are never guaranteed to be effective in every patient.
So how does a therapy laser work? There are many effects of aiming a Class 4 laser at a pet's body, from improved circulation to stimulation of certain blood cells. Lasers are used in wound healing as well.
Too many pets have quality of life issues related to pain. Some pets are even euthanized because of uncontrollable suffering. Twenty-five years ago, virtually none of the most commonly used pain medications in pets had been developed yet. We've come a long way from giving dogs a baby aspirin or not even recognizing arthritis in cats. Lasers can improve a lot of pets' lives the same way that better medications did over a decade ago.
Call us or tell a friend if you know a pet who might benefit from laser therapy: 410-833-1717.
---
November 2012
Our website got a touch-up! Check out all the revamped sections of TLC for Pets.
Don't forget to friend us on Facebook! We are hopefully going to be taking more advantage of our previously dormant facebook page.
---
September 2012
Stop by our office and check out our remodeling.
---
December 2011
Laser Pain Therapy helps injured animals
TLC for Pets now offers Laser therapy for management of pain, inflammation, and healing.
Laser therapy can be extremely beneficial and can decrease the need for pain medication. While results vary, some pain relief efforts are almost miraculous. TLC for Pets has been using a surgical laser for almost 10 years, and we are excited to expand our laser technology into a new area.
If your pet suffers from chronic pain or any inflammatory problem including ear infections, ask how laser therapy might benefit your pet.